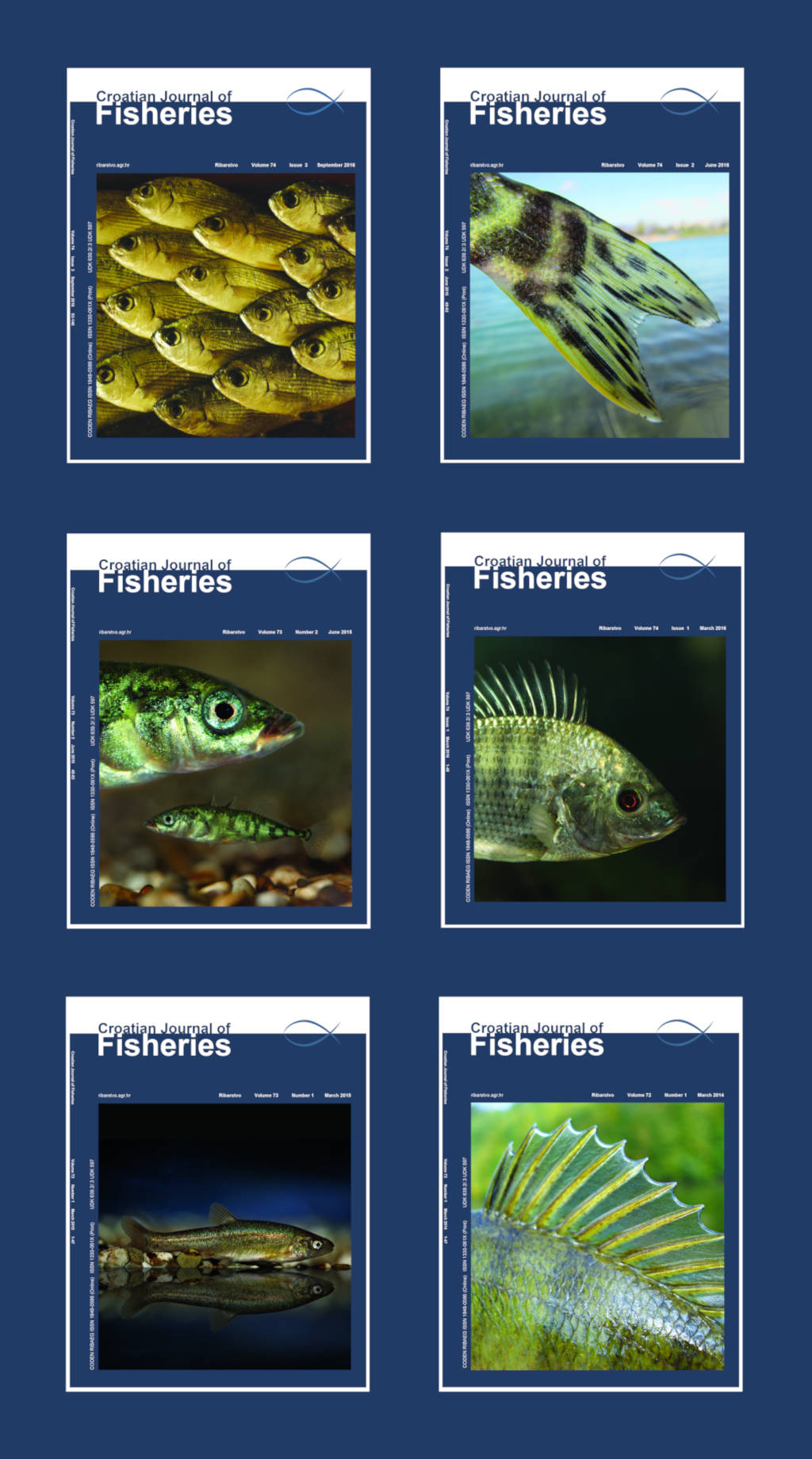 ISSN 1848-0586 (online)
ISSN 1330-061X (print)
Croatian Journal of Fisheries
scientific and technical journal in fisheries
Dear visitor,
Welcome to the official website of our scientific and technical journal of fisheries. The Croatian Journal of Fisheries was founded in 1938 and has a long tradition of publishing articles on freshwater and marine fisheries.
Topics covered in the Journal include ichthyology, aquaculture, ecology and diseases of fish and other aquatic organisms, open waters and other topics related to fisheries. Prior to publication, articles are rigorously reviewed by leading scientists from around the world. The Journal contains articles that reflect original research, interpretative content and topics of interest to the fishing industry.
You have unlimited free access to all published articles currently in our online database. The full texts are available as PDF documents. Non-commercial distribution of downloaded articles is permitted in any form (paper or digital).
Authors are personally responsible for the content of the articles they publish. The views of the authors are not necessarily those of the Editorial Board.
The ethical statement of the Journal is based on the guidelines and standards of the Committee on Publications Ethics (COPE). Throughout the publication process, the Journal will urge all participants (authors, reviewers and editors) to adhere to ethical standards of conduct.
Important notice: Commercial distribution of articles in any form (paper or digital) is strictly prohibited. We ask friends and supporters of the Journal to report such activities.
Thank you.